HP Agilent Keysight, 85025B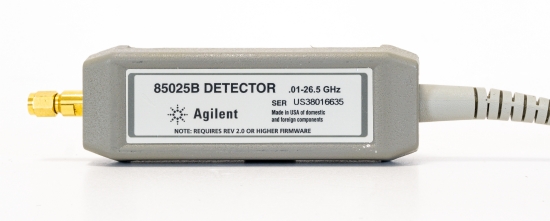 Above pictures can be different from actually sold item as well as the installed options. On request we'll send you high resolution pictures and options of the real item.
Product description
The Keysight 85025B detector is designed specifically for operation with the Keysight 8757D scalar network analyzer and is not compatible with the 8756 or the 8755. The 85025B detects either a modulated (ac) or an unmodulated (dc) microwave signal.
Features
Frequency Range: 10 Mhz to 26.5 GHz
Power Range: 55 to +16 dBm
Connector

: 3.5 mm SMA

Max. Frequency

: 26.5 GHz

Min. Frequency

: 10 MHz