Fluke 73 serie III digital Multimeter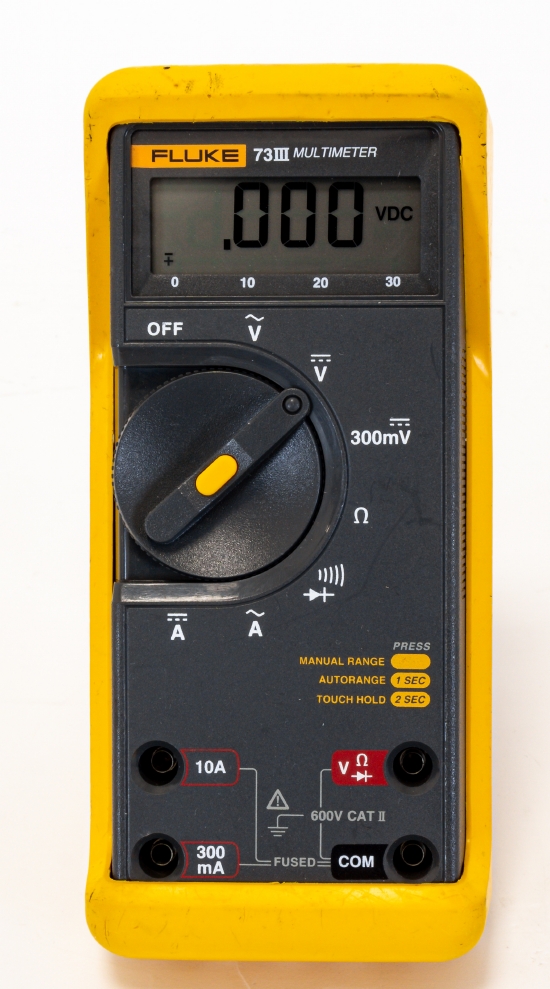 Above pictures can be different from actually sold item as well as the installed options. On request we'll send you high resolution pictures and options of the real item.
Product description
The 73 is a Multimeter from Fluke. A multimeter is an instrument used to test and measure alternating current (AC) or direct current (DC) voltage, resistance, and electric current. Multimeters combine voltmeters, ammeters, and ohmmeters. Electricians use multimeters to run diagnostics on batteries, switches, components, power sources, and motors.
Features
3.5 digit, 3200 count
DC base accuracy 0.3%
Autoranging
Current range 10A
DC 600V range
AC 600V range
AAC Max

: 10 A

ADC Max

: 10 A

Digit

: 3.5 - 3200 count

VAC Max

: 600V

VDC Max

: 600v